About Us
Our Beliefs
Ainsworth Baptist is affiliated with the Genesee Baptist Association, Baptist State Convention of Michigan and the Southern Baptist Convention and is a southern Baptist denomination.
Southern Baptists have prepared a statement of generally held convictions called The Baptist Faith and Message. It serves as a guide to understanding what we believe. Please click the link below for our basic beliefs:
sbc.net/aboutus/basicbeliefs.asp
Meet Our Pastor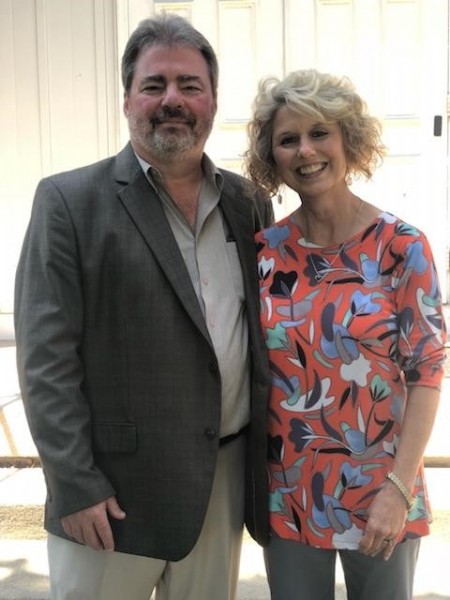 Pastor Jeff King was born in Flint and raised in Burton, Michigan. He's been married to his high school sweetheart, Lisa for 37 years. They have 2 daughters and 4 grandchildren. God also brought an adopted son, daughter-in-law and their 2 children into their lives. Pastor Jeff believes that the Bible is God's perfect word and strives to read, preach, teach and live accordingly
Our Mission
To provide a safe, healthy environment where believers gather to worship our God with all our heart, soul, mind and strength.
To be a place where those that are seeking God will be given every opportunity to find Him, His will, and His ways and taught how to develop a relationship with Him and His people.
To be a place where those that are hurting can find healing, those that are grieving can find comfort, those that are lost can find the Way, Truth, and Life, and ALL can find hope, peace, and joy in Christ Jesus.
To be a family that for over 50 years has encouraged our members to use their God-given gifts and talents to aid, strengthen, and uplift our community.
Community Outreach
Volunteers from Ainsworth regularly serve at and support Carriage Town Mission, Crestmont Nursing Care Center, H.I.S. Ministries, the food bank, and Flint Crisis Pregnancy Center.
Some of our most popular annual community outreach actives include an outdoor living nativity, Vacation Bible School ending with a family pig roast, and numerous fellowship opportunities in-cluding holiday breakfasts.
Location and Map
FAQ
What should I wear to services at Ainsworth?
Ainsworth is a casual, "come as you are" church. You will not be out of place should you choose to wear suits or dresses or jeans and t-shirts.
What programs exist for my children?
All year, children have the option of attending a special class during the worship hour. This class is targeted at their age group and may include games or crafts, in addition to learning about Je-sus. Children in this class are working towards reading through the Bible.
Throughout the school year, on Wednesday evenings, children have an action-oriented, Bible-based class.
In the summer, we host a Vacation Bible School for children to watch the scriptures and Bible legends come to life by acting, interactive games and engaging music.